Top Home Office Floor Options
As many jobs have transitioned from the workplace to residential spaces over the last year, and it looks like hybrid working might be here to stay, many people experienced the need for a home office for the first time in their careers! Luckily, a focused workspace within the home is easy to design and create no matter what room conditions and sizes are available. Our Direct Carpet Unlimited showroom in Oceanside, CA is full of eye-catching home office flooring choices that will enhance purpose, focus, and of course, style. Here are a few of the considerations you can weigh when narrowing down the top home office floor options.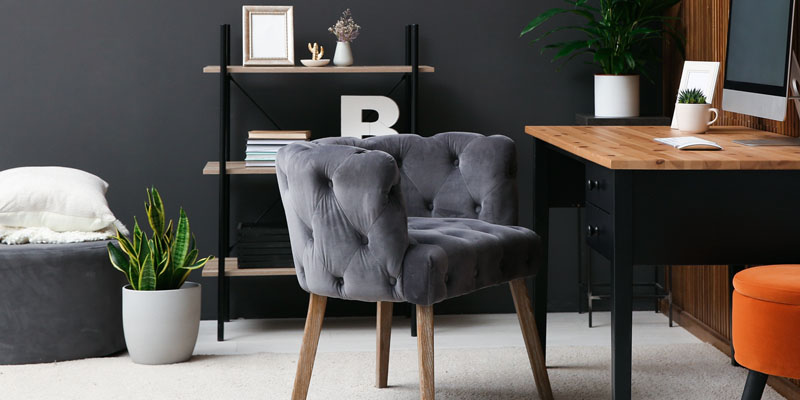 Home Office Location
If you are fortunate enough to have a separate room to create an office in, you will have the most flooring options available, including hardwood, stone, tile, luxury vinyl, laminate, sheet vinyl, and carpet to craft a contained design. If your office space is visible within an open floorplan, you may need to match the flooring to the rest of the layout. Within an active home, the best office location may be in the basement or even the attic for ultimate concentration. In these instances, you will need to make sure that your flooring is specifically suited for the below-grade or above-grade location you have in mind.
Home Office Needs
Generally speaking, durability and style are the most sought-after qualities when selecting new home office flooring. Since heavy office furniture such as hutches, desks, sofas, futons, cabinets, and chairs will crush carpet over time, and spilled coffee can create permanent stains, hard surface flooring might be your best bet. No matter what hard surface option you select, and especially if you go with real wood, use a protective mat underneath an office chair to prevent any scuffs and scratches from the everyday movement of office chair wheels.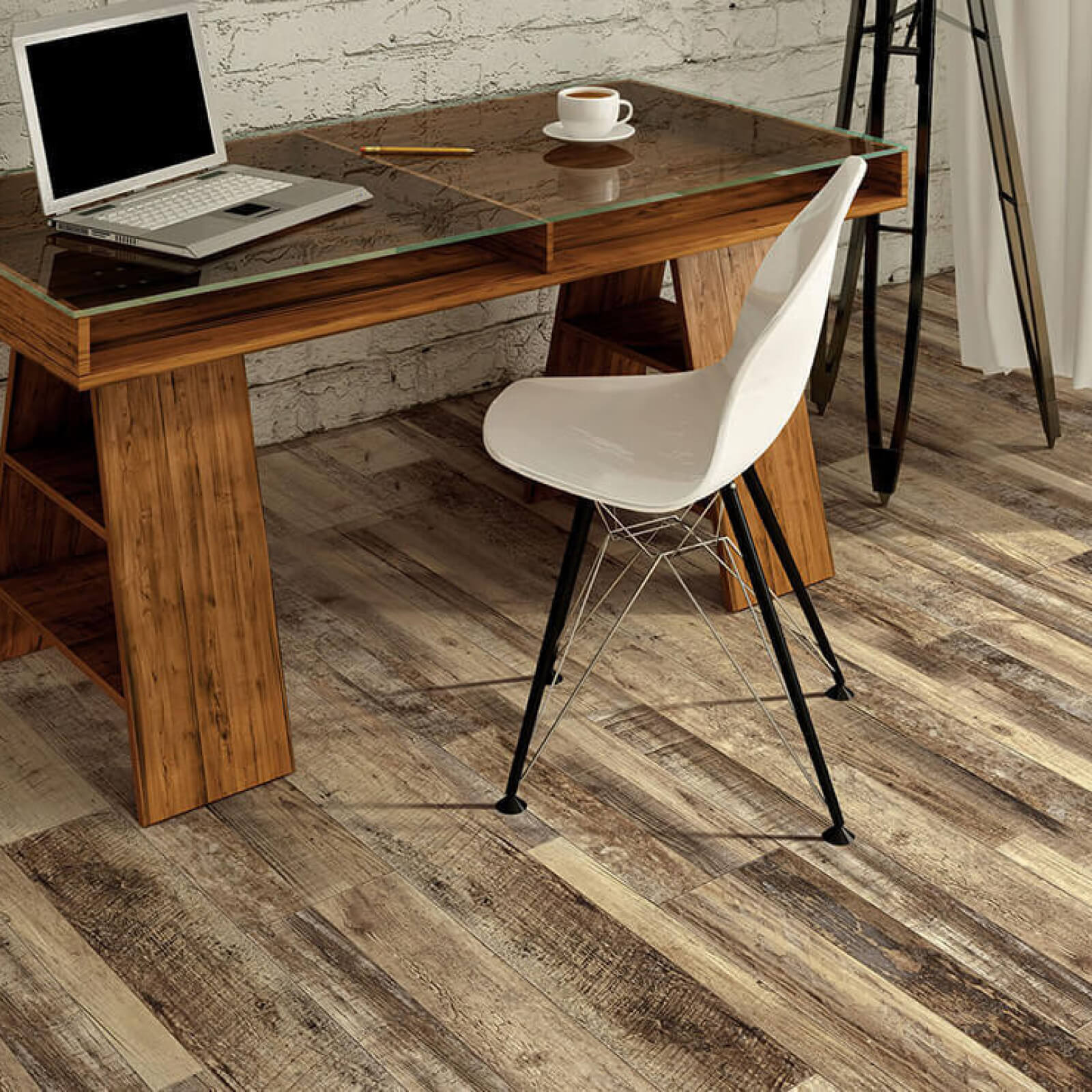 Home Office Trends
Modern design is an extremely popular choice for home offices since this décor emphasizes function, organization, minimalism, and productivity. Bold darker shades, bright whites, neutral grey, and trending greige flooring will all support a modern home office effortlessly. Wood and stone look flooring can easily help you complete a professionally inspired space in the home, whether it's the genuine material or a realistic texture and visual. If you are interested in a soft surface option for your home office, carpet tiles and area rugs are great options for adding warmth and softness to your workspace.